Join our team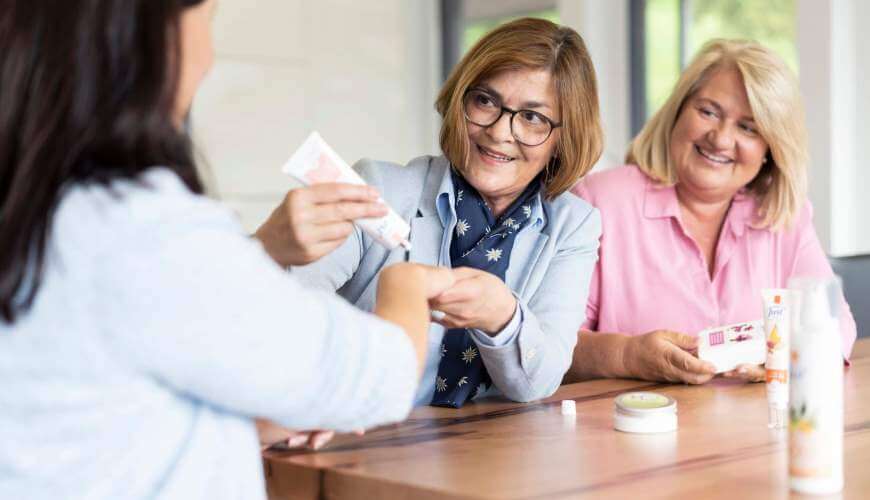 Join the JUST Swiss family of Consultants and change your life by helping improve the health and well-being of your friends and family.

JUST products restore natural balance to your customer's health through the use of pure essential oils. You too can represent a product that helps real people with real wellness issues. At the same time, you can improve your own financial well-being. Create the work-family balance that you crave with a flexible schedule to fit your work into your family time. Join us today!

If you wish to join our team or have any other questions, please send us an email at info@swissjust.com.au.

Frequently Asked Questions
What help do I get when I start my business?
You have the support of JUST, an International Company with its own factory and headquarters in Walzenhausen, Switzerland where products based on natural essential oils are developed. JUST has a history that goes back 90 years. It is sold in more than 35 countries around the world and its sales surpass $500 million.
How do I sell the products?
JUST products are sold through Parties or direct contact with your customers. Parties are the most effective and efficient way to sell, meet new clients and sponsor. We recommend you use Parties in conjunction with one-on-one sales, presentations at offices and events, and of course, with re-orders.
What support do I have?
You have the support of your sponsoring Consultant and of your Leader. Your Leader holds meetings and training for all the Consultants on their team. You will also have the support of the Company, which provides information for Consultants and organises national training events.
How can I get started?
You only need to fill in the Consultant Agreement Form, order your Starter Kit and book your first Herbal Spa Party with your Consultant/Leader who will demonstrate the products to your friends. That's it! Later, your Consultant/Leader and the Company will guide you and provide support for you and guarantee the success you deserve!