Personally there for you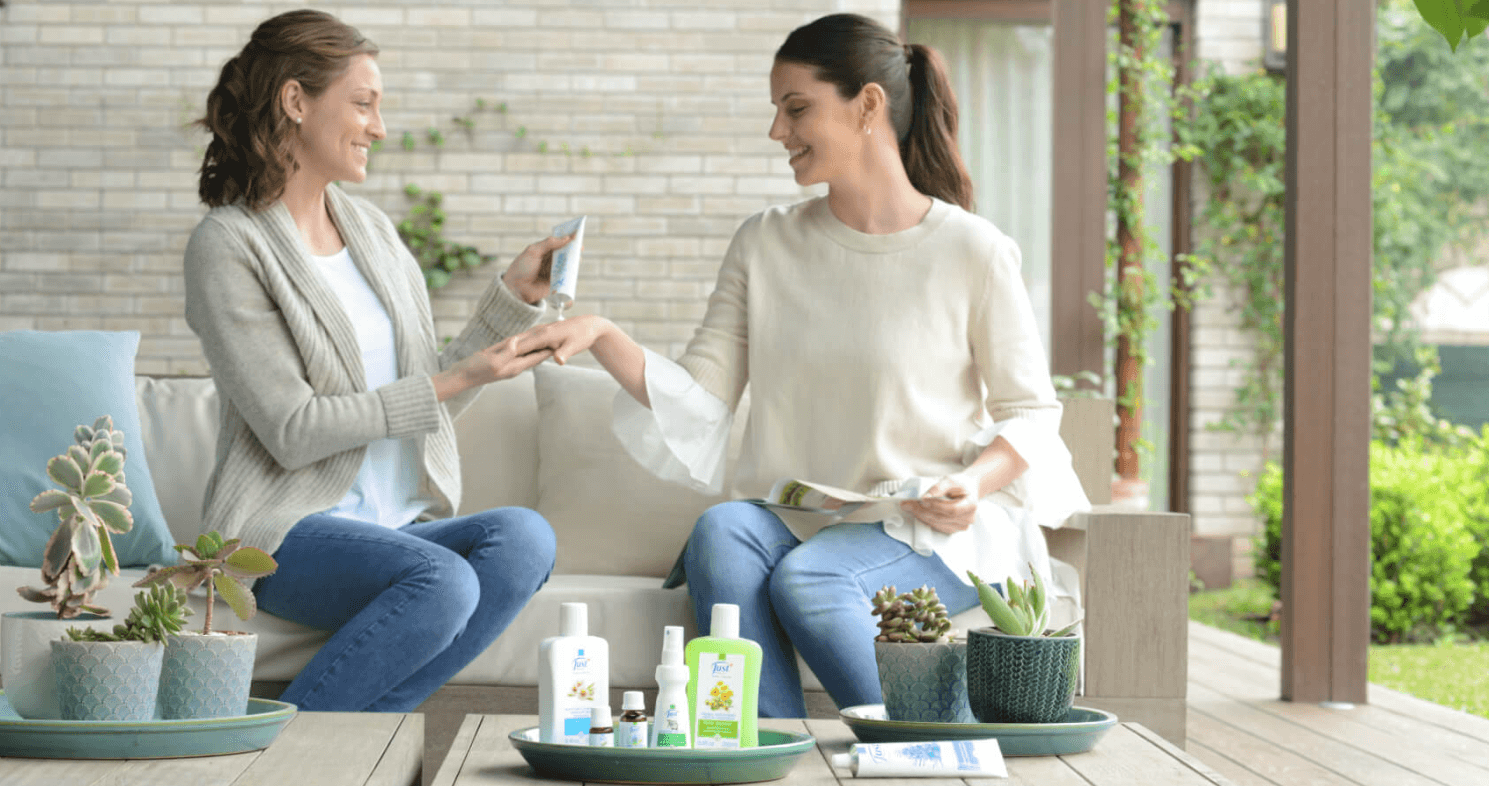 Would you like to try out the JUST range comfortably and in peace? Then benefit from a personal consultation or host a JUST Herbal experience with your friends at your home! Let yourself and your friends be carried away by the scents and indulged by the textures of our products. Together we will surely find the right product for your needs.
In addition to having a wonderful time with friends, you can receive FREE JUST products of your choice based on the sales from your Swiss Herbal Experience.